Heat Transfer Film & In Mould Labels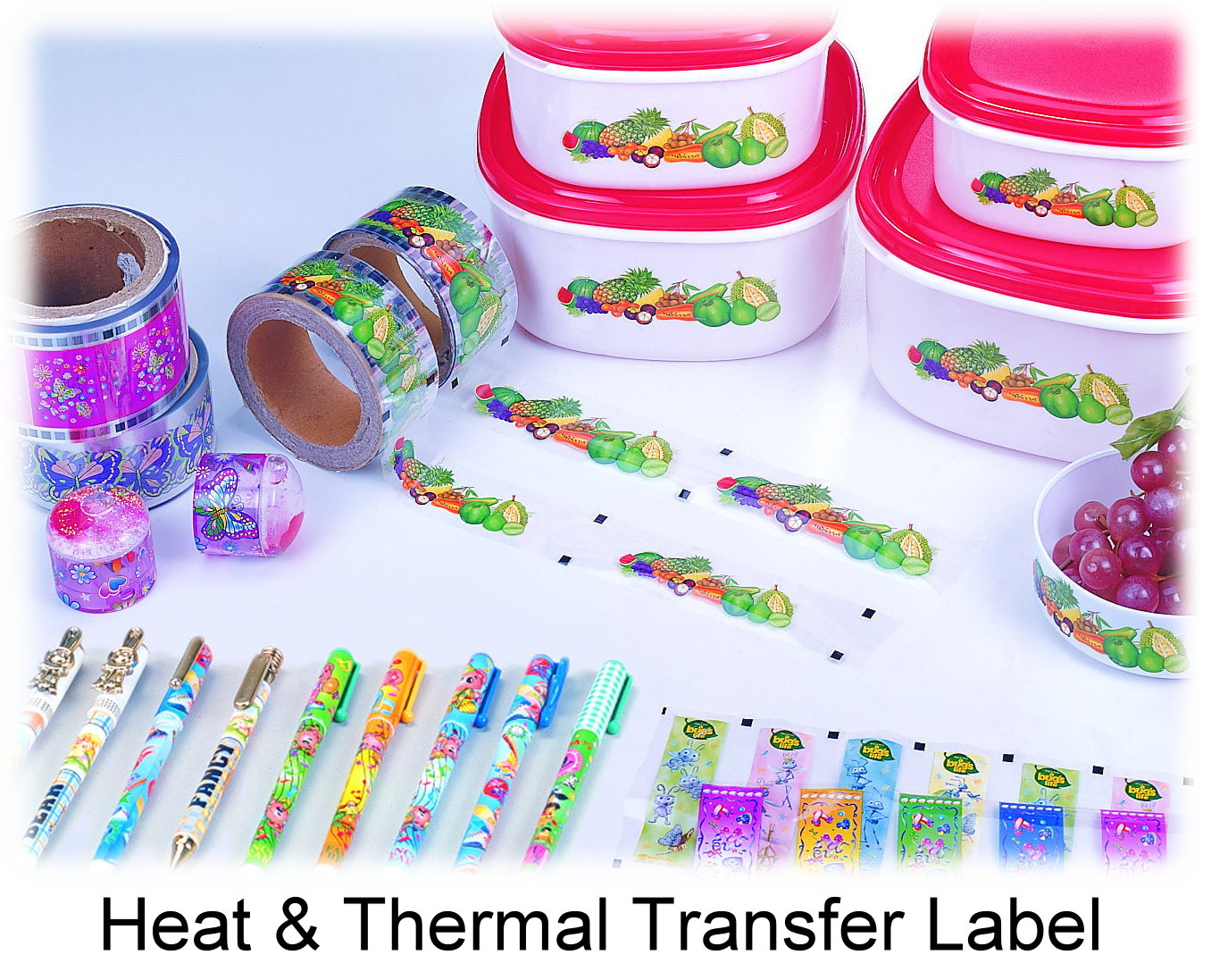 Heat transfer film can be used to adorn a product with the combined usage of heat and pressure in order to apply a permanent pre-printed graphic specifically to a part. So, give your products a "no-label" appearance with our heat and thermal transfer labels.
PB HOLOTECH INDIA. PVT. LTD. is the only manufacturer of Heat Transfer Film, Labels or foils in Eastern India for Plastic containers, utensils, writing instruments, buckets, cosmetics containers etc. We have specialised on PP, ABS, PET, PVC, GLASS, HDPE, PC, LDPE Etc. and other kinds of plastic materials. If you need any kind of Stamping Foil, we are the right people to talk to. Please send us your inquiries for any further help from our end.