LEADING HOLOGRAM MANUFACTURERS IN INDIA
One of the leaders, in the hologram manufacturing industry in the country; we present to you the latest holographic solutions that brings the most secure solutions to your business with our up-to-date and advanced hologram printer.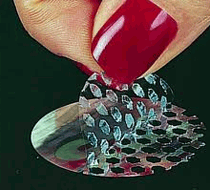 Duplicity and counterfeiting are posing as a grave threat in modern times and are affecting many industries and business. In order to maintain brand equity and as an essential brand building exercise, brand's must take all steps to secure their identity. As of today, brand protection is becoming an integral part of the sales and marketing policies for brand owners.
In a world of cut-throat competition, where brands are struggling to get a loyal consumer base and to win the customer's patronage, it is important to protect the brand from imitations and look-alikes and thereby secure its market share. This is exactly where the need for hologram arises; a symbol that will become an extra layer of protection for your brand, a distinctive identity that we will create for you.
KNOW MORE ABOUT HOLOGRAMS :
Holograms are custom-made images/pictures which are developed using a hologram printer which employs advanced technology to create a 3D image on a two dimensional surface.
Apart from being a promotional tool that gives the brand a unique identity, holograms also protect the brand against duplication.
Holograms act as stickers; however, once removed, they cannot be reattached as the process of removal destroys the hologram itself.
WHAT WE KNOW FROM MARKET RESEARCH :
Products with a hologram offer a better recall value for the brand

It gives the assurance of authenticity to customers

Prevents the products and the brand from counterfeiting

Also serves it purpose as a promotional tool
WHAT MAKES HOLOGRAMS ATTENTION MAGNETS :
The visual magic makes it impossible to go unnoticed
It's eye-catching quality enhances brand recall value
Business cards with holograms are often preserved by customers because of their unique look
WITNESS INCREASE IN SALES :
Since holograms will lead to any duplicates driven out of competition, your sales will immediately rise up
It will increase your brand value and will attract new customers as well
Holograms will give your product the mark of genuinity which will enhance your brand's overall persona