Manufacturer of Holograms, Security Labels, Stickers and Packaging Products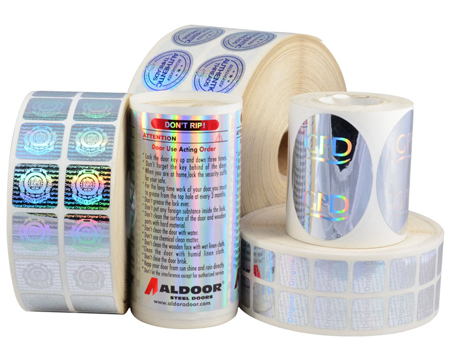 We are one of the most renowned and trustworthy Indian hologram manufacturers and adopt revolutionary holographic technologies. We pioneered the security holograms in India and since our inception in 2000 we have grown in to a major player in this field with an unrivalled range of integrated origination and production facilities. By virtue of our untiring efforts towards quality of service we have been bestowed with a considerable amount of goodwill and reputation. We are one of the active members of Hologram Manufacturers Association of India (HoMAI).
"We sell security to your brand identity"
Incepted in the year 2000, PB Holotech is a renowned entity engaged in manufacturing and exporting an unbeatable range of Holograms and Labels. With a global vision, the company is headed by Mr.Brijesh Ranilawala/ Mr. Pawan Kr Gupta and a charistmatic team of skilled engineers who follow strict international standards to make products par global standards.
PB HOLOTECH INDIA. PVT. LTD. has mastered in-house techniques such as embossing, coating and finishing touches on holographic films. Our manufacturing site meets the strictest security standards as it is extremely important to ensure that all anti-counterfeit security production is carried out in a high security environment by the people with impeccable reputation and ethics.
The company employs not only researchers but also professional designers to satisfy the needs of our clients. During the design process a large number of security features are incorporated in the hologram thus making it possible to create what we really call 'High Security Holograms'. We make free artwork with multiple options for our clients approval. Our specialists are ready to design for you a security hologram to be worth the product you manufacture.
The professionals of the company work diligently in aligment with the most cherished goal of the company : offer speedy, tailor-made and customized security solutions to our esteemed clients.